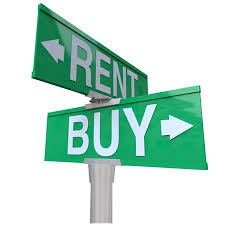 There has been a shortage of Tampa Real estate due to the amount of defaulted mortgages and people choosing to rent. So in turn, rents have increased as much as 8%! But for those interested in purchasing in Tampa, now is a great time to buy. Prices have dropped considerably, and interest rates are at an all time low, recently as low as 2.94% on 15 year mortgage. National trends include:
1.Recently homeownership across the country has dropped to 65%.
2. Home ownership is at its lowest since 1997.
3. Rental market is booming! Why? Investors are purchasing because prices AND interest rates are low.
4. Rental vacancies are at there lowest in over a decade.
According to The state of the nation's housing report "Surveys consistently find that the overwhelming majority of young adults plan to own a home in the future, but many would-be buyers have stayed on the sidelines waiting for the job outlook to improve and house prices to stop falling," said Eric S. Belsky, managing director of the Joint Center for Housing Studies "But as markets tighten, these fence-sitters may begin to take advantage of today's lower home prices and unusually low mortgage rates. With rents up, home prices sharply down, and mortgage interest rates at record lows, monthly mortgage costs relative to monthly rents haven't been this favorable since the early 1970s."
Either way, there is definitely benefits to both, it really depends on your objective and situation at the moment.